Continental WinterContact TS 870 Tyres Available in NORTHERN IRELAND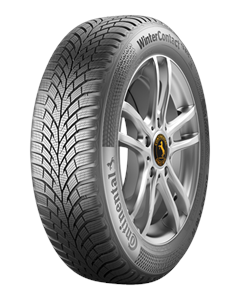 WinterContact TS 870
With the invention of the first tyre with a tread-design in 1904, we created the basis for today's tyre technology. Since then we have constantly improved the performance of our tyres from year to year. And although you probably won't see the difference, you will definitely experience what makes the new WinterContact so outstanding.
Keep cool and enjoy perfect control on snowy and icy roads.
Stay in lane with outstanding wet braking and aquaplaning resistance.
Cover long distances with low fuel consumption.
Technical details
You can keep cool when the roads become ice cold.
When snow falls and covers icy streets, you can be sure that our new Triple Sipe Concept will provide reliable control and a minimised braking distance, so that you can simply enjoy your winter ride.
You can trust what's underneath when you don't know what comes from above.
Since winter isn't always white and beautiful, but often wet and slushy, we developed the Cool Chili™ Compound to optimise wet braking. With the help of our Hydro Grooves you can even master aquaplaning. So, when it's raining cats and dogs, just enjoy a comfortable ride.
You can cover long distances with low fuel consumption.
When your winter journey takes longer and longer, this tyre lasts longer. The compound with its Performance Resins and a Flexible Polymer Matrix provides high mileage and low fuel consumption. So, wherever you go: enjoy the good feeling of 'no distance too far'.